Our Corporate Social Responsibility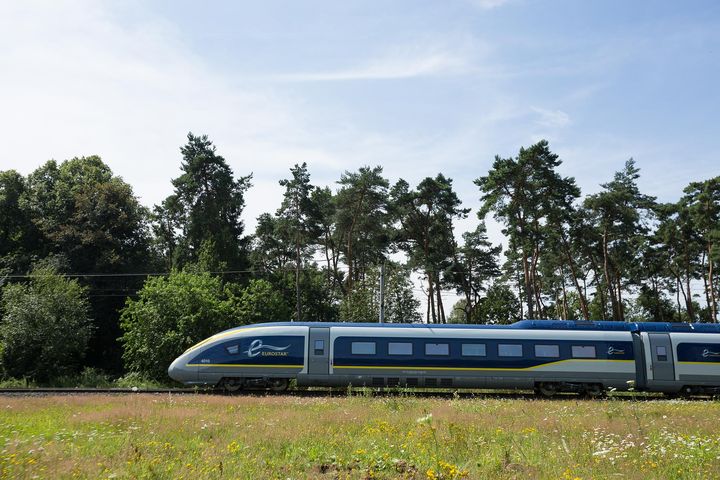 In 2007 when Eurostar introduced its original Tread Lightly programme, the plan was to continuously reduce its carbon footprint, making Eurostar the greenest mode of transport between the UK and mainland Europe, with up to 90% less emissions on high speed rail vs plane.
Eurostar believes in scrutinising every part of the business to maximise efficiencies and minimise waste:
This means that Eurostar sends less than 1% of waste from their UK offices, stations and depot to landfill.
90% of the water used to wash trains is recycled.
The blankets from the direct overnight ski trains are given to the Red Cross in France and to animal sanctuaries in London and Kent in the UK.
Used items of uniform are donated to innovative charities such as "Suited & Booted" and "Smart Works" – who provide business dress for people who need suitable clothing for interviews.
Redundant or older computer equipment is given to the charity "Computers4Africa".
During 2018, in partnership with Kringwinkel, Belgium, 1000 items of luggage, from wheelie bags to rucksacks were donated. They will be up-cycled in their workshop and then sold in their 140 shops across Belgium.
Over the last couple of years Eurostar has introduced a new fleet of state-of-the art e320 trains. As part of this fleet transformation Eurostar has been able to donate a number of power cars from their original set to the National Colleges for High-Speed Rail in Birmingham and Doncaster.
A further two power cars have also been put on display at the National Railway Museum in York and Train World in Brussels. The original trains which are no longer required have been recycled into steel to be used for other purposes.
As a business working across a range of destinations for over twenty years, Eurostar has always had a strong sense of responsibility to the environment and the communities in which it operates.
Eurostar is proud of all that it has achieved and is looking forward to building on future commitments over the coming years.